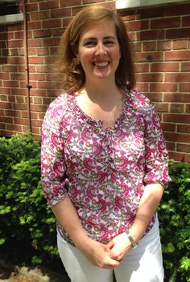 Miss Misa - Director of Open Arms Preschool
Misa was born and raised in Salt Lake City, Utah, and has lived in Mamaroneck, NY, for the last 23 years. She is married and has six children, ages 11 - 30.   Misa earned a Bachelor of Science degree in Child and Family Studies from Empire State College, and holds a Master of Science degree in Education from the College of New Rochelle, earning an Academic Excellence award for perfect grades, with concentrations in Early Childhood and Special Education. Misa is a frequent guest lecturer at that college. She holds NY Teacher Certification in Birth–6th grade, in both General Education and Students with Disabilities. She has over 20 years teaching experience from several nursery schools.  She believes in early education and strongly advocates Early Intervention.
Misa is an avid reader and has organized book clubs for children and adults, and enjoys reading about anything she can get her mitts on!  Story time is her favorite time of day and she wants all children to enjoy reading as much as she does.  Misa loves children and wants to see all children have access to a safe and nurturing school environment where they can build a strong foundation for all future learning.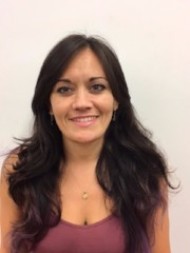 Miss Natasha-Teacher
Before the seed was planted for me to study Early Childhood Education to be able to work with children, I was a health and wellness coach. It was suggested to me that I consider working with children because it comes so naturally to me to connect with them. From there, I studied in England, graduated and moved here where I also got certified to teach children yoga.
I'm always eager to share my years' worth of skills and experience working with children to develop their physical, social and intellectual welfare. I have enjoyed building relationships with children in groups and also one on one in a family environment. The ages of the children I have worked with ranges from infancy to teenagers so my experience is vast and knowledgeable.
Through teaching (in schools and private homeschooling), I have gained invaluable practical experience, a clear vision of children's development and effective/creative methods with which to comfort children, build their self-esteem, inspire creativity, motivate learning and preserve interest along with enthusiasm. It's always been my passion to build children up! It's something I strongly believe in.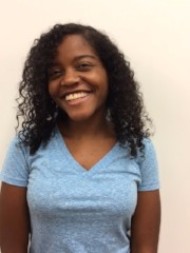 Miss Yaniza- Assistant Teacher
Yaniza is a native New Yoker who's passions are teaching young children and being a musician! She earned a Bachelor's degree in Psychology from Ithaca College, where she directed her major toward classes that dealt with child development and education. Yaniza has worked with children for almost 10 years. Since graduating from IC in 2014, she has gained 3 years of preschool experience - both leading and assisting.
Yaniza loves teaching children almost as much as she loves learning from them. Young children in particular have such a beautiful sense of curiosity about the world and they are genuinely excited about the little things. We can learn so much from a preschooler's perspective!
Yaniza plans on bringing LOTS of singing and dancing into her class. She is a professional singer-songwriter and backup singer, so music is always on her mind. When she's not making crafts for her students, she's jamming on her guitar or ukulele.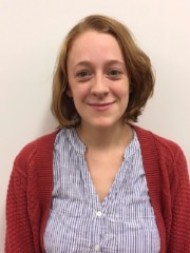 Miss Kim- Assistant Teacher