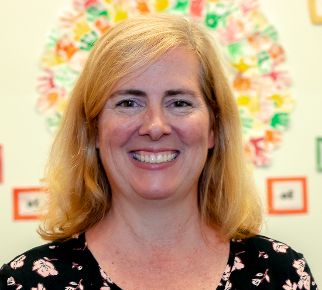 Miss Misa - Director of Open Arms Preschool
Misa was born and raised in Salt Lake City, Utah, and has lived in Mamaroneck, NY, for the last 25 years. She is married and has six children, ages 15 - 32 and 4 grandchildren.   Misa earned a Bachelor of Science degree in Child and Family Studies from Empire State College, and holds a Master of Science degree in Education from the College of New Rochelle, earning an Academic Excellence award for perfect grades, with concentrations in Early Childhood and Special Education.  She holds NY Teacher Certification in Birth–6th grade, in both General Education and Students with Disabilities. She has over 25 years teaching experience from several nursery schools.  She believes in early education and strongly advocates Early Intervention.
Misa is an avid reader and has organized book clubs for children and adults, and enjoys reading about anything she can get her mitts on!  Story time is her favorite time of day and she wants all children to enjoy reading as much as she does.  Misa loves children and wants to see all children have access to a safe and nurturing school environment where they can build a strong foundation for all future learning.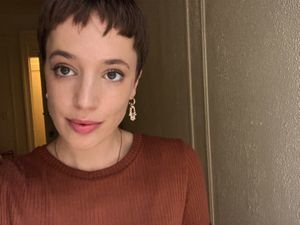 Miss Isabel -Teacher/Music and Language Specialist
Isabel graduated from Oberlin College with a Bachelor's degree in Psychology. With a particular interest in early learning and development, she has a strong academic background and experience in various settings working with young children. In the past, Isabel has worked as an assistant preschool teacher, head preschool teacher, and dance therapy instructor for children with special needs. Isabel also has extraordinary language abilities, being fluent in Hebrew, French and Spanish.  She is thrilled to join the Open Arms family and provide a safe and stimulating environment to help kids fall in love with school and learning!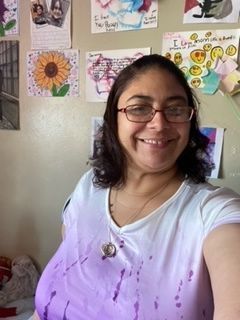 Miss Erica- Assistant Teacher
Hello, my name is Erica Calderon.  I am an assistant teacher with over 12 years of experience working with children from toddlers all the way to high schoolers. I enjoy teaching children new things helping and helping them to overcome obstacles. I am looking forward to working with all of the kids at Open Arms, watching them grow, and helping to foster their love for school and learning.